ALL CONCRETE IS IN DANGER WITHOUT PROPER PROTECTION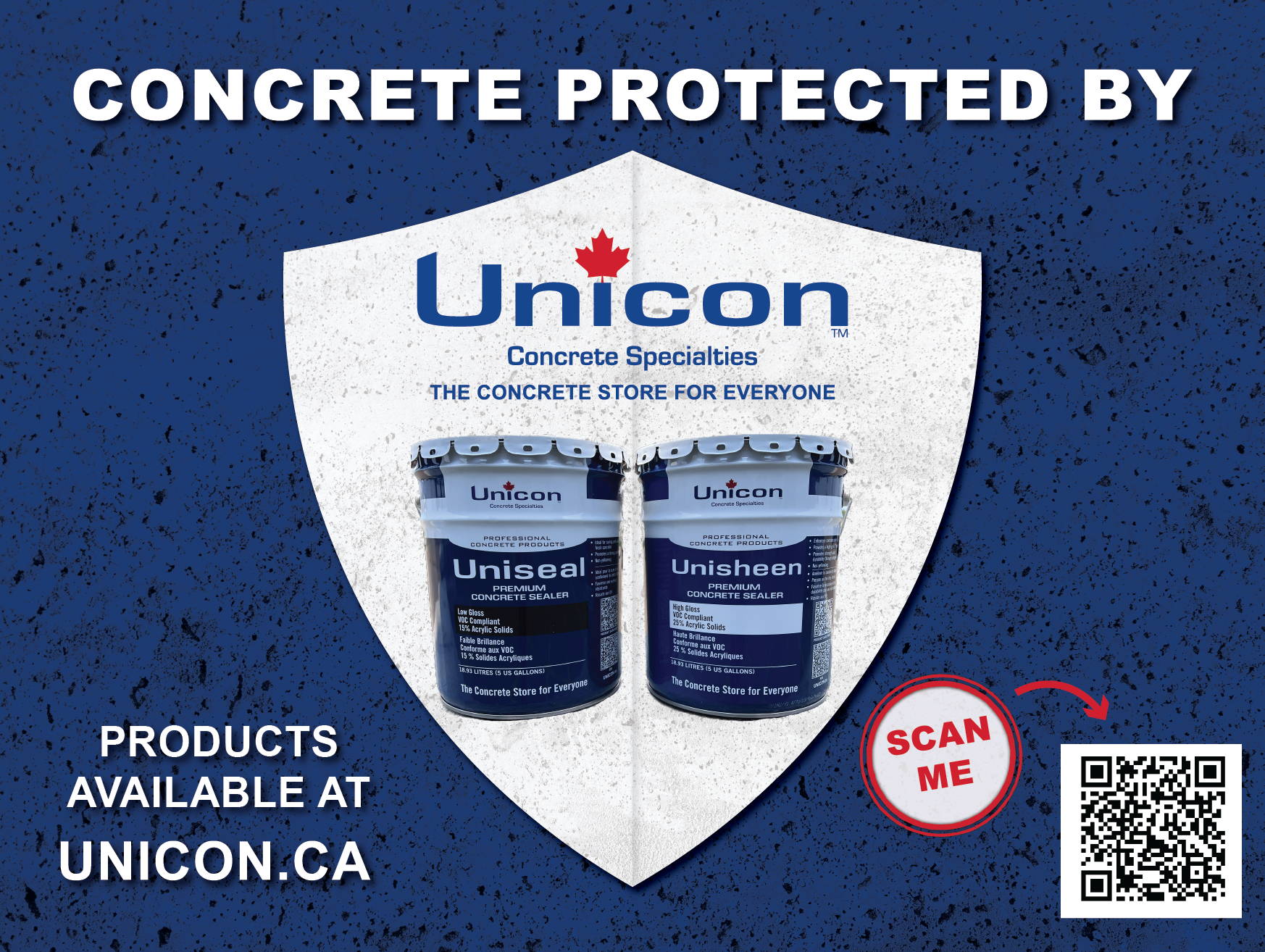 NEED PROFESSIONAL GRADE PROTECTION NOW?
CHOOSE THE FINISH OF YOUR PROTECTION BUNDLE
BOTH BUNDLES INCLUDE THESE SPECIAL APPLICATOR TOOLS
Solvent Proof Roller Frame
Concrete is an essential construction material widely used in Canada, but without proper protection, it can be exposed to various dangers that can have alarming consequences. One of the primary threats to concrete is the harsh Canadian climate. The extreme temperature fluctuations experienced throughout the year can wreak havoc on unprotected concrete surfaces. During freezing temperatures, water can penetrate the concrete, and when it freezes, it expands, causing cracks and structural damage. These cracks allow even more water to seep in, leading to a destructive cycle that further weakens the concrete's integrity.
Another peril that concrete faces without protection in Canada is the corrosive effect of de-icing salts commonly used on roads and sidewalks during winter. These salts, while effective in melting ice and snow, can be highly corrosive to concrete surfaces. When the salts come into contact with the concrete, they can penetrate its pores and accelerate the deterioration process. Over time, this can lead to the corrosion of reinforcement bars within the concrete, compromising its structural integrity and posing a significant safety hazard.
Without appropriate protection measures, concrete in Canada is thus vulnerable to the relentless forces of nature and the corrosive impact of de-icing salts. It is crucial to address these dangers promptly to ensure the longevity and safety of concrete structures across the country.
READY TO PROTECT YOUR CONCRETE? CLICK THE TAB ABOVE FOR A SPECIAL OFFER
Let us help you learn about the different types of Concrete Sealer from our Concrete Pro's. Enter your email and we will teach you how to choose the right sealer and we will send you a free sample!